Manchester United vs Tottenham Hostpurs Prediction: Premier League Match on 04.10.2020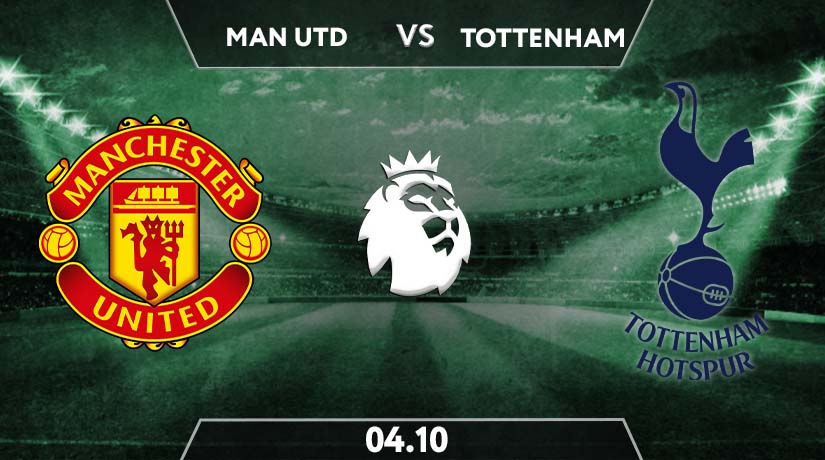 Preview and Prediction
Jose Mourinho once again faces off his former team respectively. After beating Chelsea in Carabao Cup, the special one is now leading his team to return to his previous employer's home turf, the Old Trafford. Spurs have been rather frustrated by the series of draw result at the home games. They are hoping that this away fixture could overturn their misfortune, just like what they did in St.Mary while demolishing Southampton. Yet, it certainly will be a challenging as The Red Devils are also aiming for their first maximum points at home this season.
The teams' previous games
Spurs' negative trend at home did not seem to end yet. They were surprisingly held in a 1-1 draw in a dominating game against Newcastle. Lucas Moura gave them an early lead but Kal Darlow's impressive form denied their decent chances and eventually The Magpies could equalise by Callum Wilson's penalty.
Meanwhile, Manchester United had a dramatic 3-2 win over Brighton in their last EPL fixture last weekend. Neal Maupay opened the scoring through his penalty but Harry Maguire managed to score an equaliser. At the second half Neil March put Brighton at the front again before Marcus Rashford's great goal put his team on a level term again. The moment of victory came right at the edge of the stoppage time. They were given a penalty which certainly was well taken by Bruno Fernandes.
Possible tactic
Ole Solskjaer might be deploying his other formation, 3-4-2-1 or 3-4-1-2 while taking on big teams which are more offensive than them. Marcus Rasford and Marcus Greenwood or Anthony Martial will be the twin forwards who could also play wide when necessary to leave space for Bruno Fernandes to create chances or even execute long range shots to score. Luckily, they practically have no notable names in the injury table as only Phil Jones and Alex Tuenzebe are ruled out.
Meanwhile, Jose Mourinho should be considering on making changes to his preferred formation, 4-2-3-1. The injury of Son Heung-min plus Gareth Bale's could be a huge loss for his team too. Thus, employing 4-3-1-2 might stun The Red Devils. Harry Kane will be operating as second strike while Lucas Moura or Steven Bergwijn can have the targetman role. In the midfield, Pierre Hobjberg and Harry Winks are in the middle while Moussa Sissoko or Giovani Lo Celso could move forward when necessary and move back to close down the space in their defence quickly. As the number ten, Erik Lamela should be a good option for it.
Players to watch
The Red Devils' combination in the middle of midfield by Nemanja Matic, Paul Pogba or Danny Van de Beek and Bruno Fernandes in front of them should be vital here to outclass the Tanguy Ndombele and Pierre Hobjberg or Harry Winks. Another notable man to watch is absolutely Marcus Rashford.
Tottenham's top performers so far are Harry Kane, who is unusually now the top assist provider with five assists in EPL only, and their new signing the Danish Hobjberg. Some other key figures of the team are Lucas Moura, Hugo Lloris and Eric Dier.
Manchester United vs Tottenham Prediction
It might not be a nostalgic match for Mourinho but it is certainly one of the tough meetings for them. Spurs often stumbled while taking on the high profile teams and with Son Heung-min's injury, such even seems more plausible. It will be all depending on how Mourinho could optimise his squad's potentials. The game could end in a draw or possibly a narrow win for the host.
Betting odds
The punters apparently still back United to win with their odds at 1.90, whereas the Harry Kane and Co's win market is only at 4.00. The draw result is at the value of 3.65.
Relevant news