Atletico Madrid vs Bayern Munich Preview Prediction: UEFA Champions League Match on 01.12.2020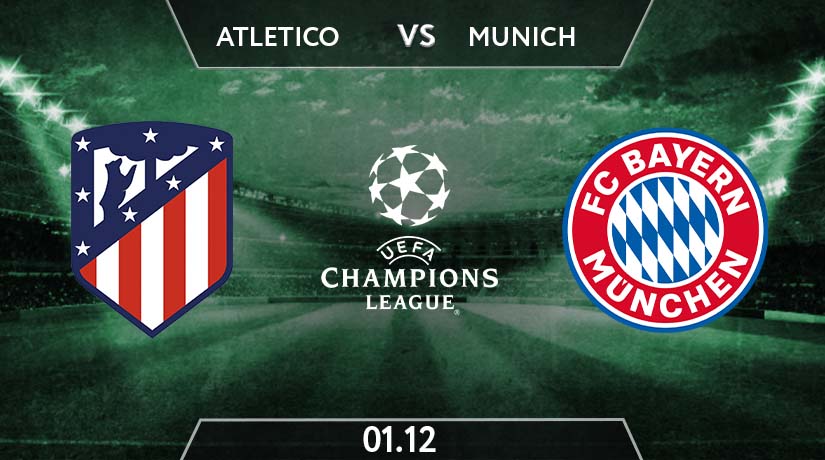 Preview and Prediction
Atletico Madrid is on a mission of revenge for the humiliating defeat in the reverse fixture of match day 1 in Champions League this season. Unfortunately, there are currently not in their best form in Europe. A two consecutive draws against Lokomotif Moscow in the last two continental outings might indicate a need of change in Diego Simeone's system. On the other hand, Bayern is still on fire despite not being very dominant as the second half of the season in 2019/20. It would be interesting to see how Diego Simeone's side can materialise their ambition.
The teams' updated news
Los Rojiblancos had to struggle to pick up a win last weekend over Valencia on the road. In spite of having a number of decent chances, they were all denied by Jaume Domenech's in-form. However, the lady luck smiled at them as their winning goal came from Toni Lato's own goal as he was inevitably unable to avoid the bounce of Thomas Lemar's pass into the back of the net.
Die Roeten did not have any difficulty to secure another away win while visiting Stuttgart. They crushed the newly promoted team 3-1, although they conceded first through Tanguy Coulibaly. It did not long for Bayern to have the equaliser by Kingsley Coman. On the second half, the French winger himself provided an assist for Robert Lewandowski before Douglas Costa gave the two-goal cushion in the end.
Possible tactic
Diego Simeone might be employing a new formation, which he had tried and succeed in the match against Barcelona, 5-3-2, with the transition to 3-4-2-1. It is not only necessary as Luis Suarez and Diego Costa are ruled out along with Hector Herrera, Simo Vrsaljko and Lucas Torreira, but also to stun their opponents which might have been familiar with their 4-4-2 system already. Joao Felix and Angel Correa will be the only choices upfront while Thomas Lemar can come off the bench to help them break the deadlock.
Meanwhile, Hans Flick will always be opting for his favorite 4-2-3-1. The quartet forward, Thomas Muller, Lewandowski and Leroy Sane plus Serge Gnabry are still intact, with Kingsley Coman and Douglas Costa ready from the bench. The only names missing out of this fixture are Alphonse Davies and Joshua Kimmich.
Players to watch
The Portuguese international Joao Felix has been growing to be the new key man of Atletico. Registering seven goals and two assists in all competition so far is the solid proof. Another notable name to watch is certainly the versatile Marcos Llorente.
Bayern's wingers, Leroy Sane and Serge Gnabry are expected to be the new wingmen duo as Arjen Robben and Franck Ribery once. Both have notched nine goals and provided three assists combined. Another vital figure to focus on apart from Lewandowski is none but Thomas Muller.
Atletico Madrid vs Bayern Prediction
Koke and Co's ambition to snatch the second win in UCL here is certainly tough. Joao Felix is more well-suited for the second striker role while Angel Correa tends to excel more at providing assist. Unless Marco Llorente could be in his peak form to score, it is unlikely that Atletico Madrid could clinch a narrow win here. A draw seems more reasonable.
Betting odds
Hans Flick's men are still favourite here and backed to win at 9/4 whereas Diego Simeone's men's win market is only at 15/13. The odds for the draw result are at 56/19.  
Relevant news