Barcelona vs Napoli Preview Prediction: UEFA Match on 08.08.2020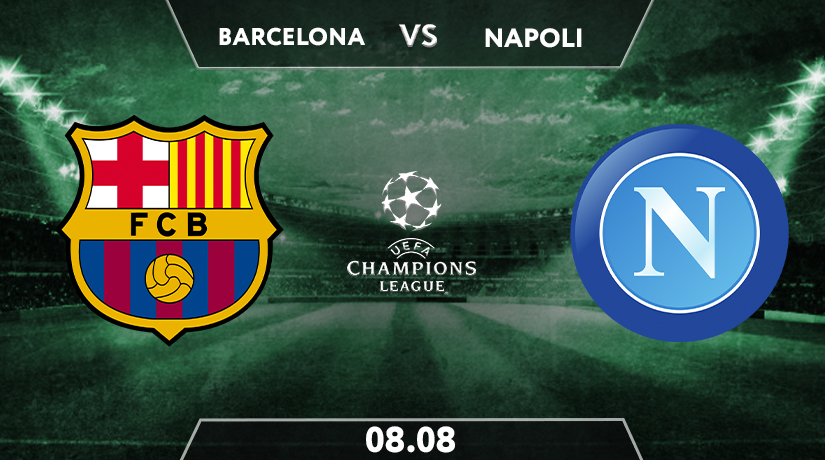 Preview and Prediction
Blaugrana's campaign this season has been unsatisfactory, especially in the La Liga. They just lost the title against their own archrival, Real Madrid. Yet, it was more of their own mistakes to fail in keeping their position on the top after the restart and missed out a number of chances to secure maximum points. No wonder that Quique Setien is the easy prey for the press and the fans as he is not considered suitable for the big job in Catalan. If he and his squad are planning to end the season with tolerable result, then the Champions League is all they have now to save it. This weekend is when it all should start well when Leo Messi and Co are hosting Napoli. Only a win counts for Setien's future.
The teams' previous matches
The last game of Catalan side was no more a vital one, despite winning 5-0 over Alaves. Messi scored his brace preceded by Ansu Fati's, Luis Suarez's and Nelson Semedo's goals. The game only sealed Messi's personal achievement and record, being the top scorer and top assist in La Liga history ever.
Napoli also secured a victory while hosting Lazio in their last outinacg of Serie A. They dismantled Ciro Immobile and Co 3-1. Fabian Ruiz opened the score sheet, but Immobile equalised. Luckily, Gatusso's men could take the lead again by Lorenzo Insigne's penalty before Matteo Politano doubled their lead.
Possible game plan
Both teams normally employ the identical 4-3-3 formation. Yet, for this fixture, the Catalan side might transform it to 4-3-1-2 to optimise Antoine Griezmann's potential plus Messi's slight degrading speed and Suarez's good positioning. Such will meet the powerful and speedy Gatusso's 4-3-3 who has younger attacking lines except Dries Mertens. However, both teams have to sideline their key players such as Arturo Vidal, Sergio Busquets and Samuel Umtiti on the home side and Lorenzo Insigne on the visitor's side.
Possible line-up and missing players
Barcelona (4-3-1-2) – Marc Ter Stegen; Gerard Pique, Clement Lenglet, Nelson Semedo, Jordi Alba; Frankie de Jong, Sergi Roberto, Riqui Puig; Lionel Messi; Antoine Griezmann, Luis Suarez.
Missing players: Ousmane Dembele, Samuel Umtiti, Martin Braithwaite, Sergio Busquets, Arturo Vidal.
Napoli (4-3-3) – David Ospinna; Kalidou Koulibaly, Kostas Manolas, Giovanni De Lorenzo, Mario Rui; Diego Demme, Fabian Ruiz, Pietr Zielinski; Dries Mertens, Hirving Lozano, Mateo Politano.
Missing players: Nikola Maksimovic, Lorenzo Insigne, Victor Osimhen.
Barcelona vs Napoli Prediction
In this expectedly even and tight match, no side has any advantage. Messi will still be the target for Napoli's marking in the midfield and the defence line as he was at the first leg. Thus, Blaugrana needs someone who could take over Messi's role as the playmaker. The youngster Riqui Puig seems to have such potentials. Ansu Fati could also come off the bench in the second half to break the deadlock. His amazing pace could be a real threat for Il Partenopei. Overall, Setien's men might need to go through the extra time to finally secure a narrow win.
Betting odds
According to the punters, the host is still the favourite with their odds to win at 1.75, while Insigne and Co are only priced to win at 5.25. The odds for the draw result are at the value of 4.00.
Relevant news