Juventus vs Napoli Prediction: Serie A Match on 04.10.2020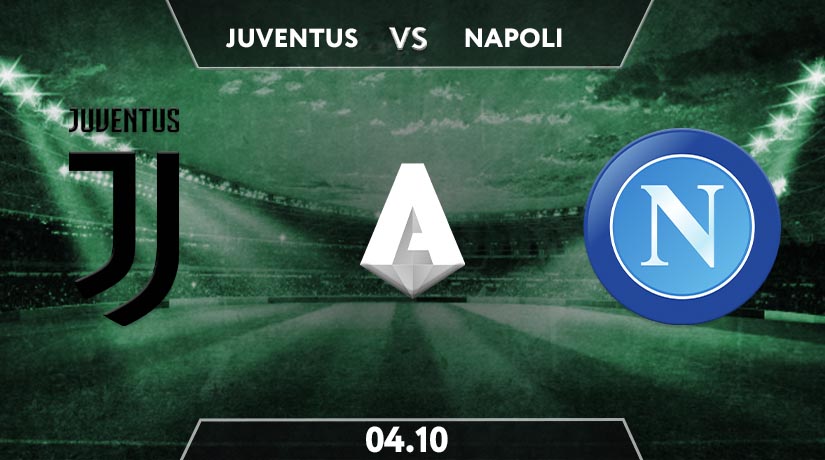 Preview and Prediction
La Vecchia Signora seems to have a tough fixtures consecutively, After a visit to the capital to face off Roma, they will be playing host to Napoli, one of their potential strong contenders this season. Both teams have been quite busy in the summer transfer window and captured notable figures such as the American youngster from Schalke, Weston McKennie and Alvaro Morata (again) on Pirlo's side and the former Lille's top scorer Victor Osimhen. It is also a clash of two managers who used to be supporting each other in AC Milan's last golden years in 2000s, Andrea Pirlo and Gennaro Gatusso.
Both teams' previous matches
Juventus were involved in a thriller while taking on AS Roma on the road last weekend. The game ended in a 2-2 draw but the goals came in turn and only two names got on the score sheet, Cristiano Ronaldo and Jordan Veretrout. Both bagged a brace with one penalty each. Pirlo's men, in fact, could have lost the game, should Edin Dzeko's strike had not hit the post.
Their counterpart, Napoli, hammered Genoa 6-0 last weekend. Hirving Lozano notched up a brace while the remaining four goals were divided equally to Piotr Zelinski, Dries Mertens, Elmas and Matteo Politano. It was a big win they could hope for.
Possible tactic
Andrea Pirlo will still be opting for 3-4-1-2. Aaron Ramsey seems to be suitable for the deep lying playmaker role. On the front, Cristiano Ronaldo and Paulo Dybala or Dejan Kulusevski seems to be a better option than playing Alvaro Morata, who is less mobile forward than those three. Pirlo's main concern is more on the defence, which was outrun by Roma's swift counter attack previously. The absence of Matthijs de Ligt, along with Alex Sandro and Federico Bernardeschi, could be the weak spot which Napoli might exploit.
Meanwhile, Gennaro Gatusso is more confident with his 4-3-3 with the transition to 4-2-3-1. His side also has a bunch of high-profile forwards such as Dries Mertens, Victor Osimhen, Hirving Lozano, Matteo Politano and Andrea Petagna, Arkadiusz Milik. Thus, Lorenzo Insigne's absence would not affect much of their starting IX.
Players to watch
Juventus' megastar Cristiano Ronaldo is still irreplaceable upfront. Although his accuracy and speed seems degrading, his positioning is still considerably good. Thus, Paulo Dybala, Dejan Kulusevski and Alvaro Morata will be fighting over one slot to accompany him. Another notable name to watch here is the former Arsenal man, Aaron Ramsey.
In Napoli, the Belgium international Dries Mertens seems to be able to keep his physical fitness despite his age. The Mexican Hirving Lozano could get a nod as the wide attacker to support Victor Osimhen. Another key figure of Il Partenopei is Fabian Ruiz,
Juventus vs Napoli Prediction
Dries Mertens and Co's impressive start will meet their real challenge from the reigning Champions. However, Napoli's confidence is high and they have experienced in thumping Juventus in Coppa Italia final last season. Therefore, playing away would not affect them much, especially when playing behind closed doors like today. A tight match with a draw seems to be a more reasonable result.
Betting odds
It is a fixture with another possible thrilling encounter. The home side is projected to win at 2.00. The draw result is at 3.55 whereas Il Partenopei is backed to win slightly higher at 3.60.
Relevant news